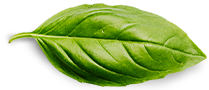 +233 240 8652 12
+233 555 5939 22
M575/2 Madina Old Road,
Accra, Ghana
Frequently Asked Question!

Food produce are termed organic when they are cultivated and processed without adding any chemical substances, such as fertilizers, pesticides, weedicides, and the like.
Absolutely yes, all the products of Quarcoo Initiatives Co. Ltd with the brand name "Quin Organics" are 100% organic.
Chemicals present in conventional food substances accrue over time and can adversely affect our health. By switching to organic produce, we avoid any such occurrence.  
Because Fresh Pressed juices aren't subjected to any further treatment, they must be produced under 'intensive care', in order not to cause harm consumers. Quarcoo Initiatives Co. Ltd. is very much aware of this and  therefore produces the juices under strict hygienic conditions.
A fruit juice is termed as fresh pressed when the juice is not further processed after extraction; through heat application, adding of water, food additives or preservatives.